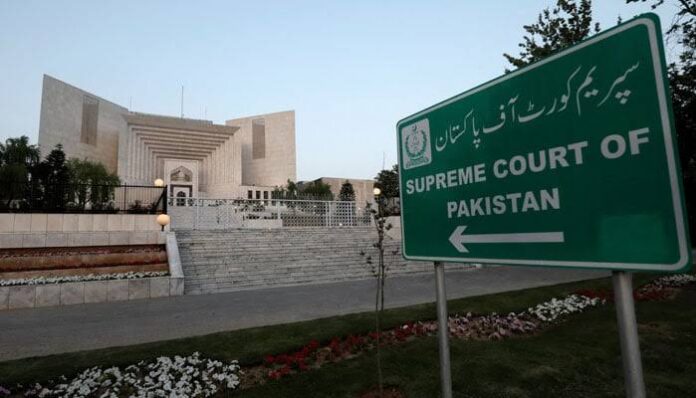 I was a lawyer for 20 years in India and a Judge for another 20 years ( including being the Chief Justice of 3 High Courts and a Judge in the Indian Supreme Court ), but I can't make head or tail of what is going on in the Pakistan Supreme Court.
The hearing of the petition against postponement of elections of the Punjab and KP Assemblies is going on  for the last 4 days, and twice the bench hearing the case has been dissolved. The CJP Bandial has said there are no differences among the judges, a statement belied by the orders of his own colleagues, two of whom recused from the hearing..
I simply can't understand what is there for the Pakistan Supreme Court to decide ? The Pakistan Constitution says elections must be held within 90 days of dissolution of the Assembly. The Punjab and KP Assemblies had been dissolved on 18th January. Hence elections had to be held by 18th April, and so even the postponement of the elections to 30th April by the Election Commission of Pakistan was unconstitutional. How could they be further postponed to 8th October ? Is the ECP above the Pakistan Constitution ?
I regret to say that the Pakistan Constitution is treated as a joke by the powers that be in Pakistan. For instance, whenever martial law was illegally imposed in Pakistan the Pakistan Supreme Court validated it by inventing an egregious, flagitious and disreputable 'doctrine of necessity', which is unknown to jurisprudence throughout the world.
The performance of the present bench of the Court is equally debasing and scandalous. The Court should have dismissed the petition, as I would have done had I been on it, in 5 minutes by saying that elections must be held within 90 days of the dissolution of the Punjab and KP Assemblies. There was no scope for arguments about it.  But instead a melodrama and comedy has been going on in the Court for the last 4 days, with lawyers, particularly those supporting the postponement of the elections, being permitted long winded arguments over a matter which really needed no arguments.
I would often tell lawyers in my Court '' Be brief, be quick, and be off ". The same should have been said by the Judges hearing the case.
It seems evident that some elements in Pakistan are determined that no early elections be held in Punjab and KP, but what is particularly distressing is that the highest court in the land is, wittingly or unwittingly, collaborating in this egregious and deplorable  design.