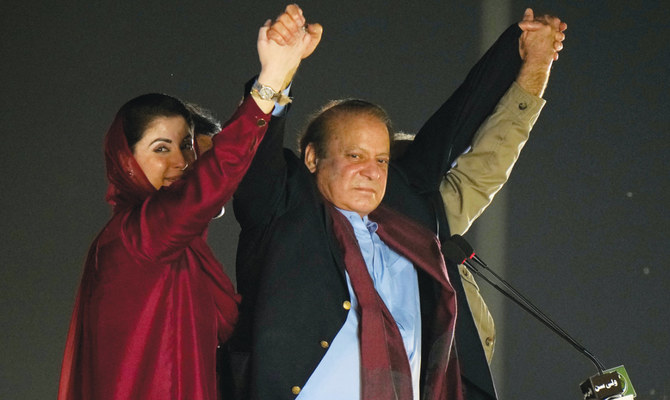 In Pakistan more and more politicians are leaving former Prime Minister Imran Khan and his PTI party, thinking they were deserting a sinking ship, following the events of May 9 and the subsequent military crackdown and arrest, torture, and incarceration in jail of 10,000 people.
The process began when former PTI leaders Fawad Choudhry and Shireen Mazari, who used to shout and scream the most when PTI was in power, announced they were leaving the party.
Fawad Choudhry, who was then a Minister, even compared the then opposition leaders to Mir Jafars and Mir Sadiqs ( i.e. traitors ), though now he has himself turned the same
Jahangir Tareen, a billionaire, who was Gen Secy of PTI from 2011, left PTI and formed his own party, Istehkaam-e-Pakistan ( IPP ), perhaps thinking that was the best way to protect his business interests. He was joined by other renegades.
The former Interior Minister in the PTI Govt, Sheikh Rasheed, having been released after his incarceration, seemed a broken man in this interview, all his earlier fire having gone
And now some ladies, Firdous Aqwam Ashiq, Andleeb Abbas, Sadia Suhail, and Sunehra Ahmed Bukhari, whom Imran Khan had called 'Pakistan's tigresses', have shown their true colours by leaving the PTI and shamelessly joining the IPP, announcing impudently and unapologetically in a press conference that they were doing this for the people's welfare
Despite being held incommunicado in a tiny, dingy cell with few amenities in Adiala jail, his spirit is high, as lawyers who met him in jail disclosed. He said he would not mind being kept in jail for the rest of his life but would never accept slavery.
I have composed a sher ( Urdu couplet ) on him ( paraphrasing the poet Majrooh Sultanpuri's sher ) :
" Sar par hawa-e-zulm chale sau jatan ke saath
  Kaptan ki kulahkaj hai usi bankepan ke saath ".
One is reminded of Britain's Prime Minister Winston Churchill who in the darkest days in the summer of 1940, when a Nazi German invasion of Britain was impending, said " We shall fight on the seas and oceans, we shall fight in the air, we shall fight on the beaches, we shall fight on the landing grounds, we shall fight in the fields and in the streets, we shall fight in the hills, we shall never surrender ".
The ship may be destroyed, but will never sink.