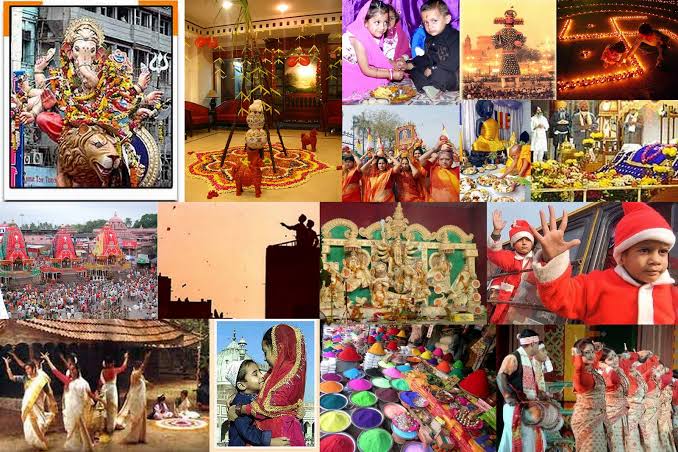 India is broadly a country of immigrants, like North America, as I have explained here
https://www.thehindu.com/opinion/op-ed/India-largely-a-country-of-immigrants/article15127444.ece
https://english.varthabharati.in/karavali/india-is-country-of-immigrants-even-dravidians-aryan-were-immigrant-justice-markande-katju
http://justicekatju.blogspot.com/2012/02/what-is-india.html
Is this diversity a good thing or a bad thing ? Is it a source of strength, or of weakness ? This is a matter which needs close examination.
Today it seems that it is a bad thing and a source of weakness, since we are often fighting each other on the basis of caste and religion, and therefore we will remain weak and poor, and can never be a great developed united nation.
However, there were several castes and religions even in Mughal times, yet we were perhaps the richest and most prosperous country in the whole world, with about 25-30% of the world trade
https://cgijeddah.gov.in/web_files/267622636-History-of-Indian-Economy.pdf
The United States of America is a country of great diversity, with religions, sects, and races of numerous kinds ( the majority are Christians, but there are numerous denominations among Christians ). Yet the USA is the most powerful and developed country in the whole world.
This diversity in the USA contributed to its rapid progress and prosperity, because people of Europe and other countries who came there brought in various skills and good ideas, with the result that the country profited from all of them, and rapidly progressed.
In India we have numerous religions, castes, languages, races, etc, and our country's enemies can take advantage of our diversity by the policy of divide and rule, as our British rulers did.
Before the British came to India, Hindus and Muslims used to help each other, and participate in each others festivals, Hindus participating in Eid and Moharram, and Muslims in Holi and Diwali. It was the British rulers who inaugurated the policy of divide and rule after crushing the Mutiny of 1857, seeking to engender animosity animosity between Hindus and Muslims to secure their rule
http://www.cyberistan.org/islamic/pande.htm
Even after Independence in 1947 certain vested interests have sought to divide and polarise our society for getting votes in elections. It is high time the Indian people see through this nefarious game, expose them, and stand united. Only then can we progress.
As the great Tamil Poet Subramaniya Bharati wrote :
"Muppadhu kodi mugamudayal Enil maipuram ondrudayal Ival Seppumozhi padhinetudayal Enil Sindhanai ondrudayal"
Which means " This Bharatmaata has thirty crores of faces! But her body is one.
She speaks eighteen languages! But her thought is one "
We should teach this song to all our children