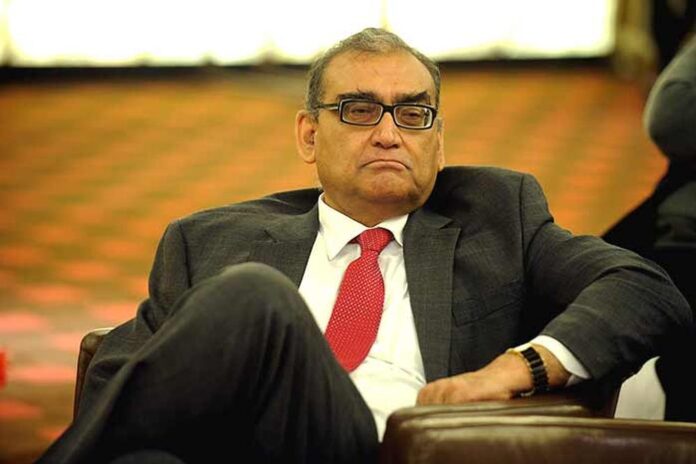 This incident was told to me by my aunt ( daughter of my grandfather, late Dr Kailas Nath Katju, who was Governor of Odisha and West Bengal, Union Home and Law Minister of India in Pt. Nehru's cabinet, and Chief Minister of Madhya Pradesh ) who is alive and about 90 years old.
Before Independence and Partition in 1947, once two top Congress party leaders, Maulana Azad ( who later became India's Education Minister ) and C.Rajagopalchari ( known as Rajaji, who later became the Governor General of India ) were in Allahabad and staying in the home of Jawahar Lal Nehru ( who later became India's Prime Minister ) called Anand Bhawan.
My grandfather Dr KN Katju was then a top lawyer of Allahabad High Court, and was an active member of the Congress party. He had a huge house in Allahabad on Edmonstone Road, now Tashkent Marg ( where I too spent my youth ).
One day late at night Dr Katju received a frantic telephone call from Pandit Nehru. He told Dr Katju that Maulana Azad had had a heated argument over the question whether Congress should agree to partition of India, Maulana Azad strongly opposing partition, and Rajaji equally strongly supporting it.
The argument became so bitter that they told Nehru that they could not spend the night under the same roof.
For this reason Pt. Nehru asked Dr Katju whether he could accomodate Rajaji at his house for the night.
Dr Katju readily agreed, and that is how Rajaji spent the night at Dr Katju;s house.
Today one can understand the wisdom of Maulana Azad. Partition of India was a historical British swindle based on the bogus two nation theory, and many of the problem's of the subcontinent even today stem from it.
In fact India and Pakistan are really one country, sharing the same culture, and were one since Moghul times. We are bound to reunite, like West amd East Germany, though it will take time.