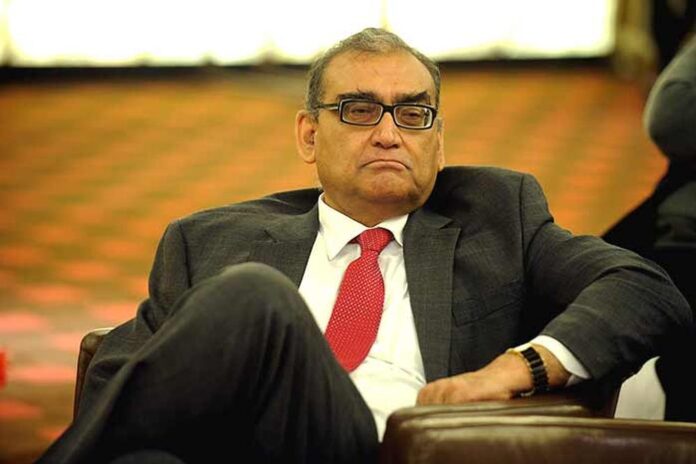 I recently gave an interview online to a Pakistani journalist, Sohrab Barkat of siasat.pk, which is below
https://www.youtube.com/watch?v=C6WIaFN-HhU&t=28s
There were over 670 comments on Youtube after the interview was displayed. Among these were some comments, probably from Pakistanis, that I should be made Chief Justice of Pakistan ( CJP )..
The possibility is remote, but if indeed I was appointed CJP, here are the orders I would pass suo motu on the very first day of assuming charge come what may :
1. The Army Chief Gen Munir, as well as the Corps Commanders and Principal Staff Officers, as well as the top police officers, are ordered to be immediately arrested and placed on trial before an International Tribunal, for unleashing a fascist reign of terror in Pakistan, and for crimes against humanity ( like Field Marshal Keitel and Gen Jodl at the Nuremburg trials, and Generals Tojo and Yamashita at the Tokyo trials, who were later hanged ), and given harsh punishment if found guilty.
2. The PDM leaders, especially the arch villains Prime Minister Shahbaz Sharif, Home Minister Rana Sanaullah, PPP leader Asif Zardari etc,  are ordered to be immediately arrested for abetting the crimes of the army and police, as well as for looting the country, and put up on trial, and given harsh punishment if found guilty.
3. National elections shall be held within two months, as Article 224 of Pakistan Constitution provides,and for this purpose all necessary funds will be released forthwith by the State Bank of Pakistan, and all security provided to ensure free and fair elections. Those who oppose this order will be promptly and severely punished for contempt of court.
4.Imran Khan and all PTI workers and supporters are released forthwith, and all charges against them in all courts or bodies are withdrawn
5. Judges like Chief Justice of Islamabad High Court Aamer Farooq, and Add. District Judge Humayun Dilawar, who are a disgrace to the judiciary, are sacked forthwith without any pension or  perks.