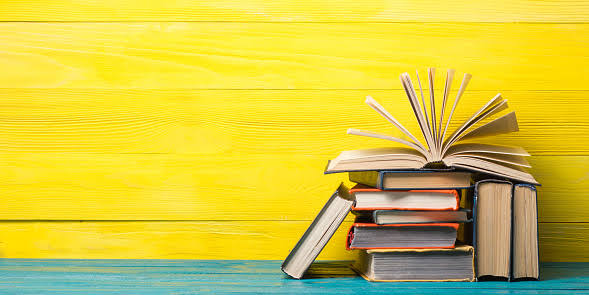 Some time back a Bombay High Court Judge allegedly asked Vernon Gonsalves, an accused in the Bhima Koregaon case ( which is still going on in India 5 years after the incident https://blog.ipleaders.in/all-you-need-to-know-about-bhima-koregaon-case/ ), why he had a copy of a book 'War and Peace in Junglemahal' ( a collection of essays on a revolutionary organisation in India, edited by Biswajit Roy ) and the CD 'Rajya Daman Drohi', which is a film against state repression, in his home.
The fact that judges and policemen are taking such a keen interest in our reading habits suggests that those who read books, like me, are likely to get into trouble one of these days. I know I will, given what's on my bookshelf. Here is what I have :
Dickens' Tale of Two Cities, which is set in the background of the French Revolution of 1789, and Hemingway's For Whom The Bell Tolls, set in the background of the Spanish Civil War ( with obvious sympathy for the Republicans ), so I may be accused of preaching revolution and sedition. Quiet Flows the Don by Mikhail Sholokhov, Maxim Gorky's Mother, and John Reed's Ten Days Which Shook the World are set in the background of the Russian Revolution of 1917, so I may be charged with Bolshevism and insurrection. Les Miserables by Victor Hugo refers to the French Revolution of 1830 and speaks favourably of the French Revolution of 1789 (in the chapter 'The Conventionist' or 'The Bishop in the presence of a New Light '). The Robbers by Friedrich Schiller seems to preach revolution. So do the works of Rousseau and Thomas Paine. Sarat Chandra Chattopadhyaya's Pather Dabi refers to a revolutionary organisation, and was banned by the British (the price of one copy at one time was said to be the price of a Mauser pistol). Much of Urdu poetry sounds revolutionary e.g. 'Hum Dekhenge' by Faiz, and 'Kya Hind ka Zindaan Kaanp Raha Hai' by Josh, so Urdu poetry books are dangerous. Grapes of Wrath by John Steinbeck seems to preach agrarian revolution. Edgar Snow's books Red Star Over China and Red China Today, are sympathetic to the Chinese Communist Revolution. Dickens' novels may stir up public discontent against the prevailing social order, as do works of Upton Sinclair, Pablo Neruda, Shaw, Premchand, Kazi Nazrul Islam and Subramania Bharathi, which all I have in my bookshelf.
Lady Chatterley's Lover by D.H. Lawrence, Mrs Warren's Profession by George Bernard Shaw, the short stories of Maupassant and Manto, the Rubaiyats of Omar Khayyam and a lot of Urdu poetry may appear to His Lordship to be obscene, lascivious, salacious or lewd, and calculated to deprave.
1984 by George Orwell may appear to mock the government established by law.
The Prince by Machiavelli may seem to advise deceit, trickery and other actions that may be used against the state.
Crime and Punishment by Fyodor Dostoevsky, and stories by Edgar Allan Poe, Dashiell Hammett, etc may spread criminal behaviour in society by treating crime as a subject of entertainment rather than a serious problem confronting law enforcement agencies and the judiciary.
Candide, Zadig etc by Voltaire, and Brothers Karamazov by Dostoevsky may appear blasphemous.
Anna Karenina by Tolstoy and Madame Bovary by Gustave Flaubert may be seen as abetting suicide, which is a criminal offence under the Indian Penal Code.
The Quiet American by Graham Greene may appear to be incitement to terrorism.
The Tamil classic Silappadikaram may be said to contain objectionable inflammatory material, as it refers to Kannagi burning the entire city of Madurai.
So to make life easy for the police, the judiciary and other state authorities, I recommend that all these works be immediately banned in India.