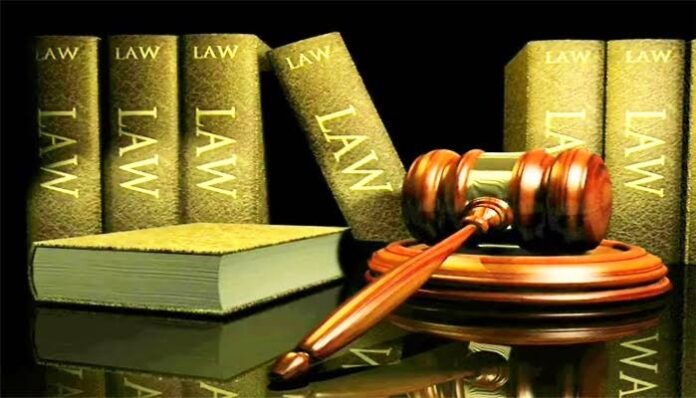 Recently arrests have been made by the National Investigation Agency ( NIA ) of India of many persons allegedly connected with the banned Popular Front of India ( a Muslim organization ). Among those arrested were some lawyers.
https://m.economictimes.com/news/india/nia-arrests-two-advocates-three-others-in-tamil-nadu-pfi-case/articleshow/100110328.cms
The arrests of lawyers has created fear and apprehensions in the entire lawyer community in the state of Tamilnadu ( where I am presently ), and some of them have approached me and asked me to express my opinion in the matter.
I have not seen the FIR nor the material collected by the police, but regarding the arrest of the lawyers would certainly like to say that if they have been arrested just because they were lawyers of some members of the PFI, and not members themselves, and there was no credible evidence to show that they were committing, organising, or inciting violence, their arrests were certainly illegal.
This is because a lawyer cannot be identified with his client. There are many lawyers who, like the fictional Perry Mason, practice on the criminal side, and often defend murderers, robbers, rapists, etc. Does that make them criminals ? Surely not. They are just doing their job, and performing their duty.
In A.S. Mohamed Rafi vs State of Tamilnadu I clarified the matter in great detail in my judgement in the Supreme Court.
https://indiankanoon.org/doc/1355688/
The facts in that case were that the Coimbatore District Bar Association had passed a resolution that no member of the bar will defend some policemen who allegedly attacked lawyers of the Coimbatore bar. I held this resolution to be unconstitutional, against the Bar Council Rules ( which say that a lawyer cannot refuse a brief ), against professional ethics, and against the great traditions of the bar. Everyone, however wicked, vile and loathsome he may be regarded by society, has a right to be defended , and correspondingly it is the duty of a lawyer to defend.
https://bnblegal.com/article/can-a-lawyer-refuse-to-defend-an-accused-right-to-legal-representation/
https://taxguru.in/finance/lawyers-refuse-defend-accused-sc.html
I also expressed the same view regarding a resolution of the Saket Bar in Delhi
https://www.hindustantimes.com/india/a-dirty-job-but-somebody-s-got-to-do-it/story-Y7F2YWi0GcaoYe0irkQ4KM.html
I am not saying that no lawyer can ever be legally arrested. A lawyer is not above the law, and if there is credible material to show that he has committed some heinous crime like murder, dacoity or rape he can certainly be arrested. However, as mentioned above, he cannot be arrested just because he was the lawyer of someone accused of such a crime.
In Joginder Kumar vs State of UP, 1994, the Supreme Court held that no arrest should be made just because it was lawful of the police officer to arrest. The power to arrest is one thing, the justification for the arrest is quite another. The police officer must be able to justify the arrest, and not just arrest because he has power to do so, since arrest and police lock up can do incalculable harm to a person's reputation.
https://indiankanoon.org/doc/768175/
This judgment referred to the Third Report of the Police Commission which stated that 60% arrests in India by policemen are unwarranted or unnecessary.
If the NIA alleges that the lawyers arrested recently were part of a criminal conspiracy to commit acts of violence, it must produce credible evidence on the basis of which this allegation is made, not just ipse dixit
I recommend that a PIL be filed immediately in the Madras High Court to challenge the arrests of the lawyers, and seek an interim order for their release. A top lawyer of the High Court should be engaged for this purpose.
Terrorizing lawyers who are only defending their clients must stop immediately, otherwise democracy cannot survive.