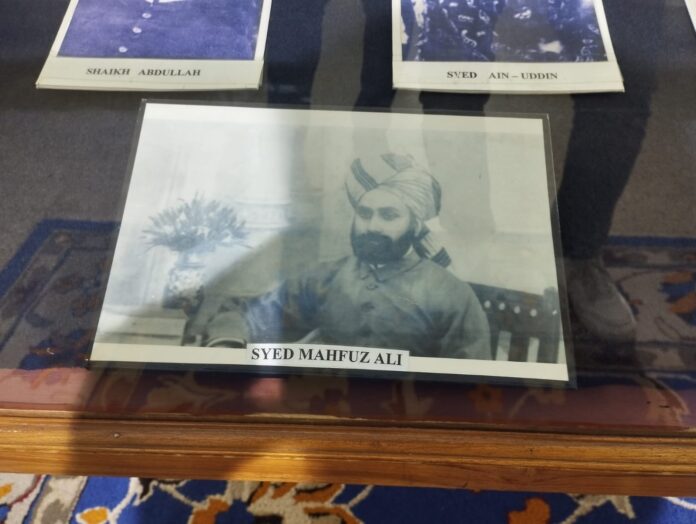 Sir Syed Ahmed Khan, back in 20th-Century, tried to model his magazines and newspapers on the lines of 'The Tatler' and 'The Spectator'( Magazines). Many contemporary Urdu writers were inspired by its style and content. Besides, it also exerted a lot of influence on Urdu humorists. Mehfooz Ali Badayuni was one of them.
It is often said that the British have a sense of humour based on understatement, irony and sarcasm. But Urdu literature is known for overstatement and hyperbole. Urdu humour is not an exception. In fact, in the beginning, Urdu's humour was largely coarse and some of the writings of Jafer Zatalli, the poet and prose writer credited with pioneering humour in Urdu, are boorish and others downright vulgar. Later, Oudh Punch, a humour magazine launched from Lucknow in 1877, did raise the standard quite a bit but was at times pejorative and a far cry from the subtleties of English humour. In those days too, much of Urdu humour consisted of hyperbole or situational comedy.
Mehfooz Ali Badayuni was one such humorist in whose writings one can find humour in all seriousness. Yes, humour is a business all too serious. Satirising the government may have grave repercussions: Jafer Zatalli was put to death for composing a couplet spoofing Farrukhsiyar, the then-ruler. Zafar Ali Khan was banished from Hyderabad (Deccan) for writing 'Walker Nama', a poem lampooning the state revenue secretary Mr Walker. Ibrahim Jalees was imprisoned for mocking the infamous Public Safety Ordinance. Criticising society has its fallout. But sagacious humorists criticise society and yet society laughs with them.
Mehfooz Ali Badayuni, according to Rasheed Ahmed Siddiqi, was one of the humorists who drove Urdu humour away from pejorative and coarse style peculiar to Punch magazines (that had mushroomed during those days) and introduced the kind of sober humour that 'The Spectator' was known for. Yet, Mehfooz Ali has largely been forgotten and is rarely remembered these days.
Syed Mehfooz Ali Badayuni was born in Badayun (also spelt as Budaun) on May 8, 1870. In Bareilly, Maulana Muhammad Ali Jauhar and Maulana Shaukat Ali were his schoolmates. They were together again at Aligarh College. Mehfooz Sahib did his BA from Aligarh in 1895, the year when Moulvi Abdul Haq, Dr Ziauddin, and Maulana Zafar Ali Khan graduated from Aligarh College. In 1896, Mehfooz Sahib was appointed as an Assistant Judge in the State of Khairpur (Sindh) but resigned from the post in 1901. He did a brief stint as a translator in the princely state of Deccan and in 1904 was sent to Somaliland as a judge. In 1907, he came back to India and tried to start a business in Bombay (now Mumbai). The venture was a failure and he returned to Badayun where he had ancestral agricultural land. His 'Africa Ka Musafir' is reminiscent of the time he spent there.
Maulana Zafar Ali Khan and Maulana Muhammad Ali Jauhar were his close friends, so when the Khilafat Movement began Mehfooz Sahib took part in it and wrote many satirical and ironical pieces. He wrote pieces under several pen names such as Sham'a-e-be noor, Mulla-e-Soomali, Mulla Ali Katib Budhamui, Mulla Ali Aaq-e-Saqqal and some others. Some of his articles appeared in Hamdard, Naqeeb, Al-Nazir, Aligarh magazine and Deccan Review.
Mehfooz Ali used to write a satirical column 'Tajahul-i-a'amiyana' in Muhammad Ali Jauhar's newspaper 'Hamdard'. His ironic style soon made him very popular. In irony, the real meaning is exactly the opposite of that which is literally conveyed. Mehfooz Ali found this style very conducive whenever he wanted to comment on the political situation and Hindu-Muslim differences, which were surfacing quite powerfully during the first quarter of the 20th century — a period when numerous political and social movements had taken the subcontinent by storm.
Mehfooz Ali's writings are a sort of historical record of the burning issues debated during those days, such as the slaughtering of cows by Muslims, unnecessary use of the English language by the natives, the honorific titles given to the locals by the British and the tussle between western and eastern cultures in India.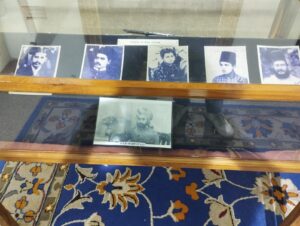 Mehfooz Ali Badayuni breathed his last in Badayun on October 20, 1943.
His writings were collected in 1956 under the title 'Mazameen-e-Mehfooz Ali'. A second and fuller text appeared in 1974, entitled 'Mazameen-o-Maqaalaat'. Both were published by Anjuman Tarqqi-e-Urdu.