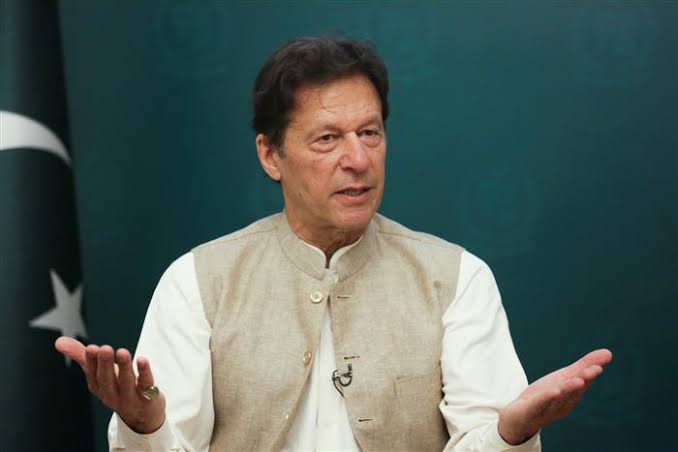 Imran Khan, the former Prime Minister of Pakistan, has been convicted in the Toshakhana case and sentenced to 3 years imprisonment, thus disqualifying him from standing for elections.
As a reward, Humayun Dilawar, the Additional Sessions Judge who delivered the flawed and pre-planned verdict, having denied Imran Khan the opportunity of presenting his witnesses, has suddenly been included in an official team to visit London with his family, replacing another judge who was in the team earlier announced.
https://www.youtube.com/watch?v=k_jIA9p4-F8
The case was earlier being heard by another judge, Zafar Iqbal, who was known for his integrity, and was evidently not regarded pliable. So he was suddenly replaced by Humayun Dilawar, and everyone knew that he was brought in to convict Imran Khan.
https://www.youtube.com/watch?v=H1q9Pfm2Y04
https://www.youtube.com/watch?v=T9i4Dn4Zg2E
https://www.youtube.com/watch?v=5nDMBDIWPXM&pp=ygUKaW1yYW4ga2hhbg%3D%3D
The irony is that he is going to England to attend a conference in the University of Hull on human rights, at a time when all human rights are being trampled upon with impunity in Pakistan.
A reliable source in Pakistan has informed me that the judgment was prepared beforehand by the JAG branch of the Pakistan army, obviously on orders from above, and Humayun Dilawar only formally announced it..
Many people think that the career of Imran Khan, who is now lying
incommunicado in Attock jail, is over. I think otherwise. In my opinion in the coming parliamentary elections his party, the PTI will win by a thumping majority, and most of the PMLN and PPP ( the main partners in the ruling PDM ) will be wiped out.
This is because about 90% Pakistanis support Imran Khan ( as all opinion polls indicate ), who is basically regarded an honest man, while despising the PDM leaders who are perceived as a gang of big thieves ( vide Panama Papers etc ).
When this happens someone belonging to the PTI will temporarily deputise for imran Khan as Prime Minister, and the Pakistan higher judiciary, which has a reputation of being a weathercock, will suddenly change its tune and reverse the sham verdict of Humayun Dilawar.
Imran Khan will then again become the Prime Minister of Pakistan.