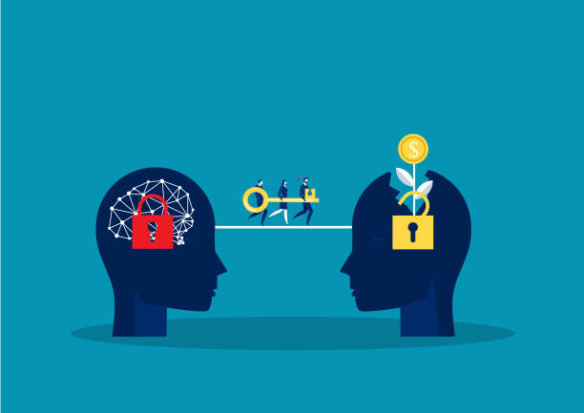 Indian politicians, the so called 'liberals' and 'intellectuals', and the 'independent' media, who do political analysis of the Indian political scene, have one fetish and limitation : they cannot think beyond the system of parliamentary democracy. All their moves, discussions and analyses are within that system. Parliamentary democracy for them is a holy cow, and they think it will last forever, just as the Bourbons thought their rule will last forever..
For instance, the recent meeting in Patna on 23rd June of 15 political parties and 6 Chief Ministers has led to a lot of speculation about opposition unity in the coming 2024 parliamentary elections.
https://www.youtube.com/watch?v=RXnrc2F-zHI&pp=ygUKYWppdCBhbmp1bQ%3D%3D
https://www.youtube.com/watchv=GOcQHE9iZQc&pp=ygUwYWppdCBhbmp1bSBwYXRuYSBtZWV0aW5nZiBvZiBvcHBvc2l0aW9uIHBhcnR1aWVz
https://www.hastakshepnews.com/opposition-unity-in-india/
https://indianexpress.com/article/india/opposition-meet-patna-live-updates-congress-tmc-jdu-aap-nitish-kumar-kharge-mamata-8681179/
We may take as an example the Hindi journalists who spoke about this on the website satyahindi.com, which professes to be liberal and independent, and is not a part of the 'godi' media.
I have carefully heard all the persons who spoke on this show viz Shravan Garg, Satish K Singh, Sami Ahmad, Purnima Tripathi, and Rajesh Badal ( apart from the anchor Mukesh Kumar ). All of them took it for granted that politics in India will always remain within the framework of parliamentary democracy, as there was no alternative to it. They spoke of the prospects of Modi and the BJP, Rahul Gandhi, Arvind Kejriwal. etc
Shravan Garg said " BJP baukhala gayi hai, paagal ho gayi hai ". He said for many years after the 2024 elections BJP will be finished, as it has one man rule. He criticised Aam Admi Party, Ravi Shankar Prasad, and Sushil Modi.
Satish Kumar Singh praised Rahul Gandhi, and said that the way some BJP leaders criticised the opposition meeting in Patna, showed there were no mature leaders in the BJP. He asked after Modi who, and said that only in UP and Assam among the BJP ruled states did the Chief Minister have any freedom.
Sami Ahmed said that after the Bharat Jodo Yatra Rahul Gandhi's stature has gone up.
Purnima Tripathi said that a 'daraawana sapna' has been created for the BJP, and if in the 2024 parliamentary elections there is one to one contest ( i.e. a single candidate against the BJP candidate ) BJP will be almost wiped out.
Rajesh Badal said that the BJP calls the opposition parties 'vanshvaadi' when it was itself vanshvaadi
None of these speakers even considered whether there will be any substantial change in the lives of the Indian people, whichever politician or political party comes to power, whether it will create even a dent in the massive and grinding poverty, unemployment, child malnutrition, lack of healthcare, etc.
Similarly, all political analysts and mediapersons in India, when analysing Indian politics, keep well within the framework of parliamentary democracy, whether it is politicians like Shashi Tharoor, 'intellectuals' like Yogendra Yadav, or journalists like Siddhartha Varadarajan, Karan Thapar, Shekhar Gupta, Rajdeep Sardesai, Ajit Anjum,. Ashutosh, Alok Joshi, Punya Prasun Bajpai, etc. To think that there may be something beyond that is simply beyond their imagination and horizon.
https://www.youtube.com/watch?v=49SDK__erds&pp=ygUwYWppdCBhbmp1bSBwYXRuYSBtZWV0aW5nZiBvZiBvcHBvc2l0aW9uIHBhcnR1aWVz
https://www.youtube.com/watch?v=CET8X6DhigA
However, the truth is that parliamentary democracy in India runs largely on the basis of caste and religious vote banks ( as everyone knows ). Casteism and communalism are feudal forces which have to be destroyed if India is to progress, but parliamentary democracy further entrenches them.
Indians have therefore to use their creativity and think out and create an alternative system under which there is rapid industrialisation and modernisation so as to raise the standard of living of our people, and give them decent lives. What that alternative system will be, how and when will it be created, who will be the modern minded genuinely patriotic leaders under that system, only time can tell. But an alternative to parliamentary democracy must be created, otherwise India will remain condemned to massive poverty, unemployment, malnutrition, lack of healthcare and good education, etc.
Unfortunately, our so called 'intellectuals', whether in academia, politics or the media, are really pompous pseudo intellectuals, who flaunt their learning, but really have nothing in their heads. To them politics in India is confined to parliamentary democracy