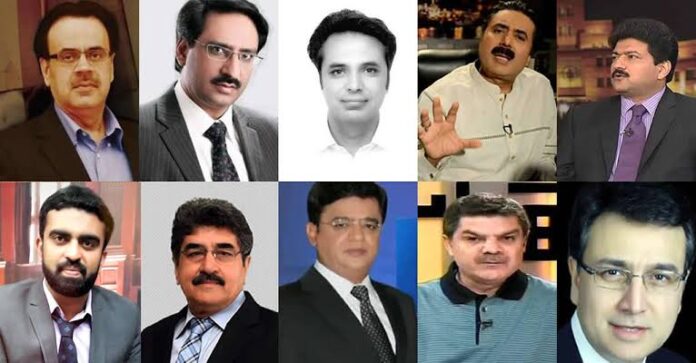 Just as India has genuine and phoney journalists and analysts ( the latter are called the godi media, and they far outnumber the former ) so does Pakistan.
I regard Moeed Pirzada, Sami Ibrahim and some others in Pakistan as genuine journalists, and Hassan Nisar as a genuine analyst.
Many Pakistani journalists have suffered for their brave news reporting, some being beaten, abducted, or even killed. But there are also phoney or fake journalists and analysts in Pakistan.
I have already written about Raza Rumi, who masquerades as a journalist and analyst, but is a downright sycophant.
https://writerscafeteria.com/guest-blogging/the-truth-about-raza-rumi/
Raza praised former PM Benazir Bhutto sky high, but I cannot believe that, being a Pakistani, he did not know about her large scale corruption, of which he made no mention. He congratulated Pakistan's Climate Change Minister Sherry Rehman on being named among the 100 most influential persons of the world in 2023 by Time magazine, though that recognition was really a joke, as in a poor country where food riots have taken place she wears the costliest attire and puts on the costliest cosmetics ( even her lipstick and shampoo are perhaps imported ), which show how much she really cares for the poor and suffering.
In an interview about the ongoing crisis in Pakistan regarding holding elections to the Punjab Assembly, Pakistani journalist Hamid Mir said that the Chief Justice of Pakistan, Umar Bandial, should resign.
https://www.youtube.com/watch?v=AsBTVycaPQU&pp=ygUoaGFtaWQgbWlyIHNheXMgY2pwIGJhbmRpYWwgc2hvdWxkIHJlc2lnbg%3D%3D
Now the job of a journalist is to communicate news to the public about what is going on in his country and the world. The people cannot possibly go personally everywhere to get this information, so there have to be persons who inform them. Thus journalists play an important role in a democracy to build up an enlightened public.
But it is surely not their job to ask for the resignation of a Chief Justice or President or Prime Minister. Evidently Hamid Mir has become such a bighead that he imagines he can say anything he likes, though it may be no part of the function of a journalist.
Recently Pakistani journalist Nasim Zehra interviewed journalist Hamid Mir, both of whom I regard as fake journalists, in an interview which went viral.
While interviewing him, Nasim Zehra said that former army chief Bajwa should be court martialled
https://www.youtube.com/watch?v=SlT0t9r3R78&pp=ygUbZ2VuIGJhandhIHBhayBhcm15IG5vIG1hdGNo
Is it the job of a journalist to call for the court martial of an army officer ? Evidently Nasim Zehra believes it is.
There are many other such phoney journalists in Pakistan.
It is time for the Pakistani public to tear off the mask of such phoney journalists, who are disgracing a noble profession, and expose their real face