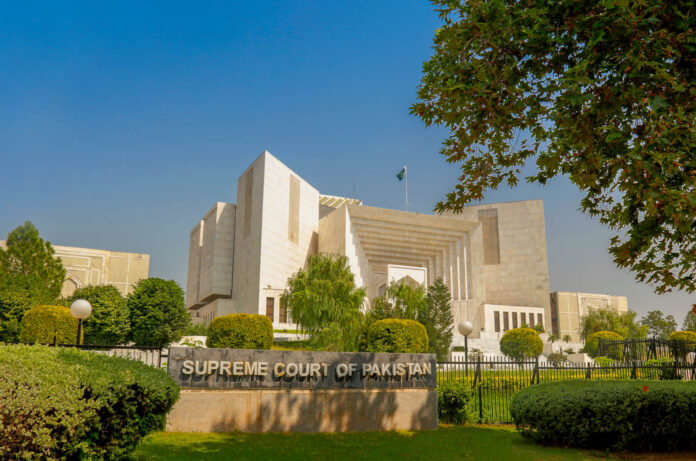 Dear Brothers/Sisters
I have carefully followed on the internet the hearing before the 15 member full bench of the Pakistan Supreme Court on the petitions challenging the validity of the Supreme Court ( Practice and Procedure ) Act, 2023.
I have expressed my view in the article below
https://www.globalvillagespace.com/resumed-gearing-before-pakistan-supreme-court/
I have explained therein that the impugned enactment by the Pakistan Parliament directly interferes with the internal functioning of the Supreme Court, and thereby grossly undermines the independence of the judiciary, which has been repeatedly held to be part of Pakistan's Constitution.
Some of you, e.g. Justice Athar Minallah, have remarked during the court proceedings that giving sole untramelled, unfettered power to the Chief Justice to constitute benches is wrong, and this wrong has only been corrected by the new law.
https://www.youtube.com/watch?v=g-ExVdqSKNE&pp=ygU7anVzdGljZSBhdGhhciBtaW5hbGxhaCdzIG9ic2VydmF0aW9ucyBpbiBmdWxsIGJlbmNoIGhlYXJpbmc%3D
This power in the Chief Justice to constitute benches exists in England, India, and in most countries ( except in USA where all cases are heard not by separate benches but by all 9 judges sitting together ). This power exists by long standing, well established convention.
It may sound rosy and unobjectionable to argue that this power should be given to a committee of 3 seniormost judges of the court, as this way of constituting benches will be more objective.
But if Parliament is given the power to alter and regulate the practices and procedures of the Court ( by a narrow and literal interpretation of Article 191 of the Constitution ), where will this process end ? Will it not open the floodgates to parliamentary interference with the functioning of the judiciary, as pointed out in my article, making the judiciary a subordinate of the legislature ?
Brothers and sisters, I implore and beseech you to carefully reflect on what I say. Do not be the grave diggers of the independence of your own institution by upholding this law.
With regards
Justice Markandey Katju
Former Judge, Indian Supreme Court
4.10.2023