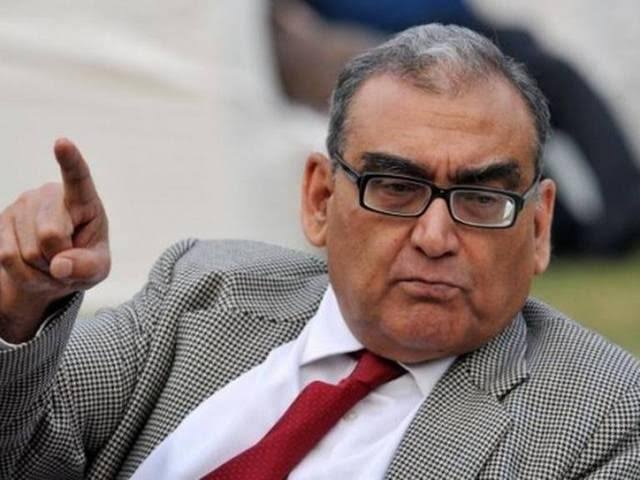 Pak SC should stay all criminal proceedings against Imran Khan and set up a committee to investigate false FIRs
Imran Khan has been granted 2 weeks bail by the Islamabad High Court today in the Al Qadir Trust case.
https://www.aljazeera.com/news/liveblog/2023/5/12/imran-khan-arrest-live-news-ex-pakistan-pm-to-appear-in-court
However there are 121 cases registered against him, and the Lahore police has reached the Islamabad High Court, evidently to arrest him in connection with some other case.
https://www.firstpost.com/explainers/treason-blasphemy-terrorism-and-more-the-121-cases-against-pakistans-imran-khan-12572132.html
The Interior Minister Mr Sanaullah has said Imran Khan will be rearrested in connection with some other case if he is granted bail in the Al Qadir Trust case, and that is what Imran Khan too apprehends..
https://www.deccanherald.com/international/world-news-politics/islamabad-high-court-grants-two-week-bail-to-imran-khan-in-corruption-case-1218099.html
https://www.theguardian.com/world/2023/may/12/imran-khan-granted-bail-pakistan-corruption-case-but-fears-re-arrest
The High Court has ordered that no authority will arrest Imran Khan till May 17th in cases filed against him before/after 9th May ( it is not clear which )..
https://www.news18.com/world/imran-khan-arrest-live-updates-ex-pm-to-be-presented-before-islamabad-hc-section-144-in-pak-capital-us-closely-monitoring-situation-livenews-7788661.html
But there are many cases against him which were filed before 9th May, and there are 10 arrest warrants against him
https://www.indiatoday.in/world/video/imran-khan-granted-bail-for-2-weeks-in-al-qadir-trust-case-2378279-2023-05-1
It is not clear from the information on the social media whether his arrest has been stayed till 17th May in all the 121 cases against him, or only in the cases filed after/before 9th May.
https://www.indiatoday.in/world/video/imran-khan-granted-bail-in-all-cases-2378294-2023-05-12
While writing this article I contacted a friend in Islamabad, who said Imran Khan is still inside the Islamabad High Court building, though it is 5.45 pm there. Will he be arrested when he steps out is yet to be seen, and a piquant situation has been created, for which I blame the Pakistan Supreme Court.
Yesterday I wrote an article in which I criticised the Pakistan Supreme Court for not granting bail to Imran Khan in excercise of its suo motu powers as well as Article 187(1) of the Constitution, and instead asking Imran Khan to go next day to the Lahore High Court for this purpose.
https://writerscafeteria.com/guest-blogging/strange-behaviour-of-the-pakistan-supreme-court-judges/
The law of bail is well settled in India, and should be emulated in Pakistan ( if it is not already the law there ). Bail, not jail, is the normal rule, vide State of Rajasthan vs Balchand, 1977. This principle has been followed regularly thereafter by the Indian judiciary, e.g. vide Dataram vs State of UP, 2018.
There is no credible evidence to show that Imran Khan was involved himself in acts of violence, heinous crimes like murder, dacoity or rape, or would abscond, or tamper with the evidence. Hence it would have been in the fitness of things that the Supreme Court should have passed two orders :
(1) suo motu staying proceedings ( including arrest ) in all the 121 cases filed against Imran Khan, most of which are obviously concocted and fabricated.
(2) setting up a committee of reputed lawyers of integrity not aligned to any political party to investigate which of these 121 cases were false, frivolous and/or fabricated.
After the findings of this committee, criminal proceedings should have been ordered to be launched against those responsible for filing false, motivated, and concocted cases. If this is not done the authorities will have a free hand in launching hundreds of false and vexatious cases against someone they are inimical to, and wish to destroy, and he will be tied up all his life in fighting such cases.
What then will happen to the right of liberty guaranteed by Article 9 of Pakistan's Constitution ?