"I wish I had never gone traveling," said no one, ever.
As the worst effects of the COVID-19 pandemic ebb, most indicators point to travel coming back with a vengeance, as people look to reconnect, explore new destinations, or revisit reliable favorites. Many want to get away from the confines of their homes. A McKinsey survey reveals traveling to be the second most desired activity among respondents (in first place: dining out). Booking.com reports that the "workation" trend is going strong.More than 50% of travelers say they would extend their business trip to enjoy personal time at the destination.For or all of us trapped inside our homes during coronavirus who long to travel, the Germans have a word for that: fernweh, or a pain to see far-flung places beyond our doorstep. Houses felt like prison cells and everyone desired a vacation from the hellish alternate reality.
Travelport has revealed the findings of its latest survey that highlights people's excitement to travel in 2022. In a study commissioned by Travelport and conducted by Toluna Research, thousands of respondents from seven countries said they would even be willing to give up some of their favorite things for six months or longer in order to travel. But a nomadic urge is not unnatural. Wanderlust is deeply embedded in human evolutionary history.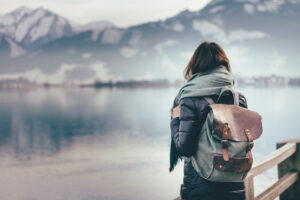 The feeling behind wanderlust is not necessarily fuelled by the glamour of getting on a plane though there is not muchthat's glamorous about air travel anymore. It's more about novelty: seeing new places and new things. Human brains are acclimatized to novelty and find it exhilarant. We seek new and interesting things forever and our brain makes novel information "stand out." Various neurons have the specific job of finding novel things and can distinguish between sights we have never seen before and things we saw once many years ago.
The flipside of the novelty coin is also fear of boredom. Humans hate boredom and will do a lot to get away from it.  Paulo Coelho rightly said, "If you think adventure is dangerous, try routine, it's lethal". One tends to get bored with the same work, same people, same view from the same window, same furniture, same wallpaper in the same old room, same thoughts and same environment. It's obvious to think of ways of escape. And we experience wanderlust because we want to get away from the familiar, and travel represents the best way to do it.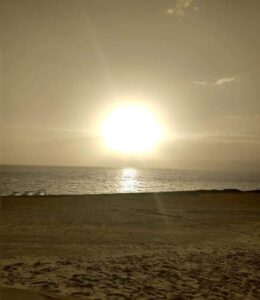 "Travel keeps you young. It does this by simply putting you in situations that make you feel like a child again.We travel because we need to, because distance and difference are the secret tonic of creativity. When we get home, home is still the same. But something in our mind has been changed, and that changes everything." –Jonah Lehrer, "Why We Travel," Panorama Magazine.
If you are feeling the urge to pack up and run to somewhere else, no need to worry, there are good scientific reasons for that sensation, from a need for novelty to a potential genetic "push". Still if you are stuck between," I need to save"and "we only live once", go get those new passport stamps.
Almost every one of us agrees that life's real education happens outside four walls. Whether you stroll through the streets of London, hike through the most trying trails in the Himalayas or spend a sunny afternoon at the Hawaiian beaches, travel will never fail you as a Guru.
As is said in common parlance:
If something good happens, travel to celebrate
If something bad happens,travel to forget
If nothing happens, travel to make something happen.
Note:
Travitude (when you start feeling grumpy because you miss travelling).
Workation (Work + Vacation) means working while being on a vacation.