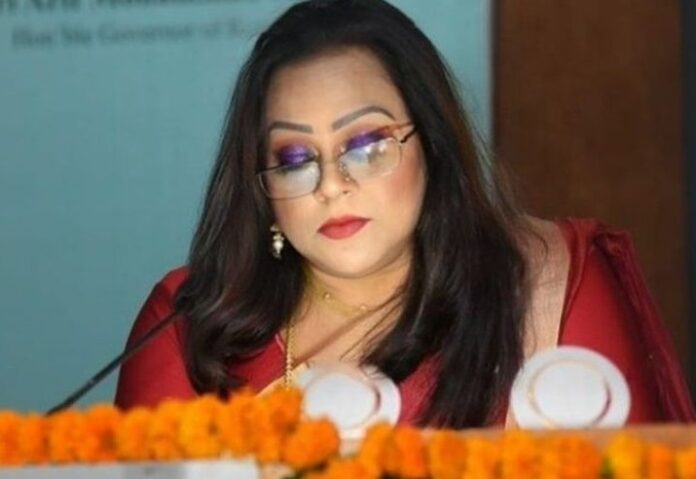 I had not heard of Husnara Salim until recently when someone informed me about her, and sent me her whatsapp number. I then had long talks with her on whatsapp, and found she is a remarkable woman.
Husnara is the grand niece of Maulana Azad ( who was her father's mausa ), one of my heroes, who, while being a practising Muslim, staunchly opposed Partition of India, even at the risk of his life.
https://indicanews.com/2021/04/16/maulana-azad-1888-1958/
https://www.youtube.com/watch?v=ZBd5pOqhrJg.
Partition of India in 1947, on the basis of the bogus two nation theory, was a British swindle, and in my opinion the greatest tragedy of our nation in its 5000 years old known history, resulting in half a million brutal deaths, millions displaced, and many other horrors.
https://indicanews.com/2023/05/14/justice-markandey-katju-a-response-to-dr-akbar-ahmed/
https://www.nation.com.pk/02-Mar-2013/the-truth-about-pakistan
https://timesofindia.indiatimes.com/india/pakistan-is-a-fake-country-markandey-katju/articleshow/18353631.cms
India, Pakistan and Bangladesh are really one nation, sharing the same culture, were one since Mughal times, and are sure to reunite one day under a secular government.
Justice Markandey Katju: Indian reunification is an idea whose time has come
Justice Markandey Katju: Did Pakistan's loss to England call for an Indian celebration? No!
Maulana Azad consistently and resolutely, opposed Partition, at a time when it was dangerous for Muslims to do so. His famous speech to Muslims
on 23rd October 1947 at Jama Masjid,Delhi, brought out all the pathos straight from his heart :
" Do you remember? I called you, you cut off my tongue; I picked my pen, you cut off my hand; I wanted to walk, you broke my legs; I tried to turn on my bed, and you broke my back. When the bitter political games of the last seven years were at their peak, I tried to wake you up at every danger signal. You not only ignored my call but revived all the past neglect and denial. As a result the same perils surround you today, whose onset had previously diverted you from the righteous path ".
https://www.youtube.com/watch?v=iL5MG2vluW0&t=129s&pp=ygUudHVtaGUgeWFhZCBoYWkgbWF1bGFuYSBhemFkIGphbWEgbWFzamlkIHNwZWVjaA%3D%3D
For year after year before Independence Maulana Azad kept warning Indian Muslims that the path of Jinnah and the Muslim League would be disastrous for them. Today his prediction has come true. Indian Muslims are today almost totally politically sidelined, and often atrocities are committed on them. And as for Pakistan, it has gone to hell, with a collapsed economy and a fascist regime of generals unleashing a reign of terror.
It is lamentable that a few years back on his birth anniversary only 3 members were present in the Indian Parliament to pay tribute to Maulana Azad
https://www.youtube.com/watch?v=HbzRcJHX_FA&pp=ygUbbWF1bGFuYSBhemFkIHR1bWhlIHlhYWQgaGFp
Husnara, who lives in Kolkata, is keeping the torch lit by Maulana Azad burning. She has set up the Maulana Azad Foundation for Education and Social Amity
https://www.mafesa.in/About.aspx
She has also revealed details of Maulana Azad's personal life, which very few people know of :
https://www.youtube.com/watch?v=arg2JLiShyk
I told Husnara about the incident when the argument between C. Rajagopalchari ( known as Rajaji, who later became Governor General of India ) who strongly supported Partition, and Maulana Azad, who equally strongly opposed it, became so bitter that they were not prepared to remain under the same roof at Anand Bhawan, Allahabad, and Pt Nehru had to ask my grandfather Dr Katju to accomodate Rajaji for the night.
https://indicanews.com/2023/01/20/justice-katju-a-historical-incident-involving-nehru-azad-rajaji-and-my-grandfather/
I will be requesting Husnara to join Indian Reunification Association ( of which I am the patron ) as a Vice Chairman
https://en.wikipedia.org/wiki/Indian_Reunification_Association
I sent Husnara this pic taken in Rashtrapati Bhawan, New Delhi of me standing before a portrait of my hero