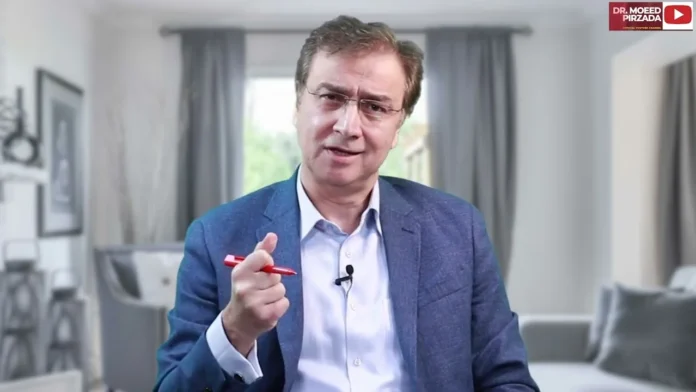 When my twitter account @mkatju was suddenly suspended by Twitter without any prior warning and without giving any reason, I sent this email to Samiran Gupta, head of Twitter in India :
Dear Mr Gupta
My twitter account @mkatju was suspended by Twitter several days back.
In this connection I wish to say :
1. No reason was given for doing this, and I was not communicated any tweet or tweets of mine which twitter regarded objectionable.
2. If I had posted any tweet(s) which twitter regarded objectionable, that could have been deleted by twitter and I could have been given a warning, informing me of.my tweet which twitter found unacceptable, and telling me not to repeat it or similar ones. Suspension should only have been done if I paid no heed to the warning.
3.  Twitter should clarify whether it regards calling a politician or political party corrupt as hate speech, even if there is overwhelming proof of this e.g. regarding former Pakistan Prime Minister Nawaz Sharif and his daughter Maryam Nawaz Sharif who figure prominently in the Panama Papers scandal, and have amassed huge assets in UK and elsewhere, as mentioned in the links below :
https://www.aljazeera.com/news/2017/1/24/maryam-safdar-named-in-panama-papers-as-beneficiary 
https://scroll.in/latest/843537/panama-papers-nawaz-sharifs-daughter-forged-documents-calibri-font-used-to-pin-her 
https://www.businesstoday.in/latest/world/story/panama-papers-pak-former-pm-nawaz-sharif-gets-10-years-jail-his-daughter-sentenced-to-7-years-108712-2018-07-06 
https://timesofindia.indiatimes.com/world/pakistan/from-panama-papers-to-upcoming-prison-term-how-nawaz-sharif-was-finally-nailed/articleshow/64974498.cms 
My guess is that it was because of my tweets against these corrupt Pakistani political leaders that my twitter account was suspended on their complaints
I again request Twitter to reconsider its decision and restore my twitter account
Thanking you
Justice Markandey Katju
former Judge, Indian Supreme Court
I bccd the above email inter alia to Moeed Pirzada, the eminent Pakistani journalist, who is presently in Washington D.C. Moeed is a brave, upright journalist, who through his youtube videos,speeches, and writings has been fighting against the recent fascist developments in Pakistan , and has strongly criticised the corrupt PDM leaders who are ruling Pakistan.
https://www.hrw.org/news/2023/05/20/pakistan-mass-arrests-target-political-opposition
For this reason he has been receiving death threats even when he is in USA, and he dare not go back to Pakistan, where he will certainly be arrested, and even tortured and killed.
https://www.youtube.com/watch?v=JDSuvKJ6hsc&pp=ygUZbW9lZWQgcGlyemFkYSBwZG0gY29ycnVwdA%3D%3D
In response, I received the following email from Moeed :
Dear Justice Katju,
I am sorry to hear that your Twitter Account is suspended! It actually reflects poorly on Twitter's commitment to protect free speech!
It's good that Mr. Gupta is looking into it, and may resolve this issue soon!
Hope Mr. Gupta can also inform us what to do in these circumstances? Because anyone who is speaking against the arbitrary and unjust use of authority in South Asia is under attack by the governments! Twitter is the platform they fear and this target using their influence! So may be Mr. Gupta will be able to guide us!
I am based in Washington, USA but Pakistani government and military keeps on threatening me, where should I contact Twitter if I ever needed? In the US or India? Wonder what's the management setup?
Warm Regards!
Dr. Moeed Pirzada
Washington, DC
United States. 
I then sent him this email this morning, 22nd May :
Moeed saheb
Thank u for ur email.
Mr Samiran Gupta is in charge of Twitter in India, and that is why I emailed him when my account was suddenly suspended. If u so wish, u may email him, but since u r a Pakistani, u may find out who is in charge of twitter in Pakistan and contact him. U may also try to find out some relevant person connected to Twitter in USA.
U r putting up a brave fight against fascist tendencies in Pakistan, and in support of Imran Khan.
Personally I do not know Imran Khan, have never met him, am not related to him, do not belong to his caste/religion/nationality, and do not expect anything from him. But I have been supporting him through my tweets as I regard him honest ( despite some defects he has ) as contrasted to the PDM leaders whom I regard as a gang of dacoits, who have looted Pakistan ( as evidenced by Panama Papers and other material ). I will support every honest person, whether Indian, Pakistani, British, American or of any nationality/religion/race.
Though Twitter has not informed me the reason for suspending my account @mkatju, my guess is it was on the complaints of PDM folks.
Do keep in touch
Justice Katju
P.S.
U may whatsapp me on 91-9821181334
Just now I received this email from Twitter :
Hello,
We're writing to let you know that your account has been suspended—and will remain suspended—due to multiple or severe violations of our platform manipulation rules regarding the misuse of Twitter product features.
This includes any of the following:
sending bulk, aggressive, high-volume unsolicited replies, mentions, or Direct Messages;
posting and deleting the same content repeatedly; and
repeatedly posting identical or nearly identical Tweets, or repeatedly sending identical Direct Messages.
Please do not reply to this message as this email address is not monitored.
Twitter
I cant make head or tail out of this ?
Not a single specific tweet I made has been mentioned which Twitter regards objectionable. And what is the meaning of the expression 'sending bulk, aggressive, high volume, unsolicited replies' ? This is absolutely vague. Yes, I have strongly criticised PDM leaders for their corruption ( for which there is overwhelming evidence e.g. Panama Papers, Nawaz Sharif's owning 4 luxurious flats in London, etc ). But is this hate speech, for which an account should be suspended, even when details of the corruption have been given ?
Which content have I posted and deleted repeatedly ? Again, the accusation is absolutely vague. And is deleting a tweet an offence calling for suspension ?
And is there anything wrong in posting identical or nearly identical tweets ?
Since Twitter has told me not to reply to its message, I obviously cannot reply to its allegations
Just now I received an email from Mr Samiran Gupta, Senior Director, Global Governnment Affairs, Twitter Communications India, Pvt Ltd, that my twitter account has been unsuspended