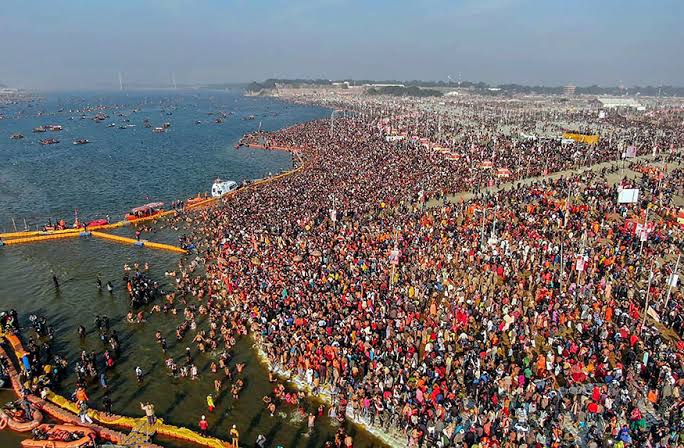 Today is Makar Sankranti, one of the main bathing days at the sangam ( confluence of rivers ) in Allahabad ( Prayagraj ), my native town.
Sometimes I cry when I read these lines of the great Urdu poet Munawwar Rana ( in his book Mohajirnama, which expresses the anguish of the mohajirs who had migrated to Pakistan ) :
" Woh sangam ka ilaaqa chhoota ?
Ya chhod aaye hain ? ".
They describe my anguish too, since I left Allahabad ( where I had spent most of my life ) permanently in 2004 on being appointed Chief Justice of Madras High Court.
Goswami Tulsidas has written in Ramcharitmanas :
" Ko kahi sakai Prayag prabhau
Kalush punj kunjar mrigrau "
i.e.
" Who can tell the greatness of Prayag ?
It destroys all sins, like a lion which kills an elephant "